Warren Buffett's Portfolio Change and Increase in Occidental Petroleum Corp.
Warren Buffett, legendary investor and chairman of Berkshire Hathaway, recently increased his stake in Occidental Petroleum Corp ( NYSE:OXY ). As a result of the transaction, which took place on October 25, 2023, Buffett added 3,921,835 shares to his holdings, representing a 1.75% change in shares. The move will impact his portfolio by 0.07% and increase his total number of shares in the company to 228,051,027. The shares were purchased at $62.83 each, making OXY account for 4.11% of Buffett's portfolio, and he gets 25.78% of the company's shares.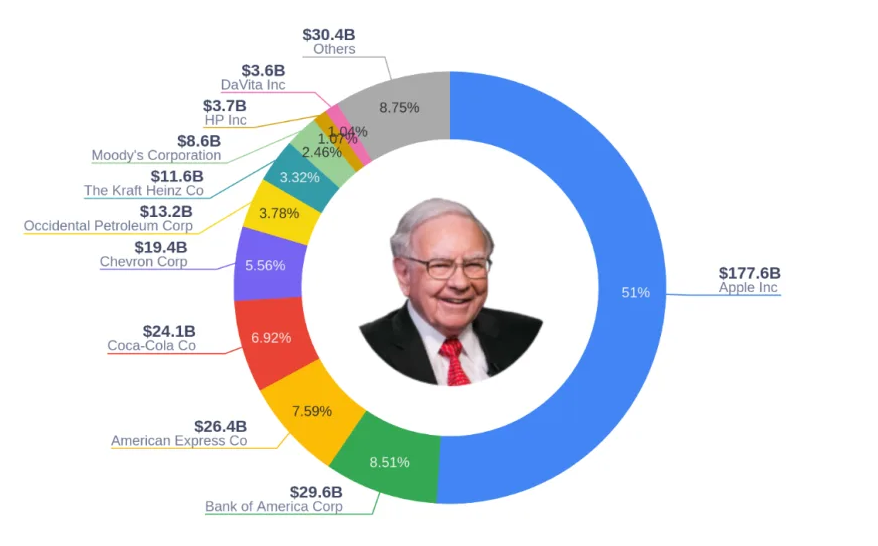 Known as the "Oracle of Omaha", Warren Buffett (Trades, Portfolio) is one of the most respected and successful investors in history. He studied with the legendary Benjamin Graham at Columbia University, who had a significant influence on his investment strategy. Buffett is chairman of Berkshire Hathaway, which he built from a textile company into a major insurance conglomerate. His investment philosophy is based on value investing, which is an adaptation of Benjamin Graham's approach. Buffett strives to acquire great companies trading at a discount to their intrinsic value and hold them for the long term. He invests only in businesses he understands and always insists on a margin of safety. Its top holdings include Apple Inc (NASDAQ:AAPL), American Express Co (NYSE:AXP), Bank of America Corp (NYSE:BAC), Chevron Corp (NYSE:CVX) and Coca-Cola Co (NYSE:KO) . Its portfolio, valued at $348.19 billion, is heavily concentrated in the technology and financial services sectors.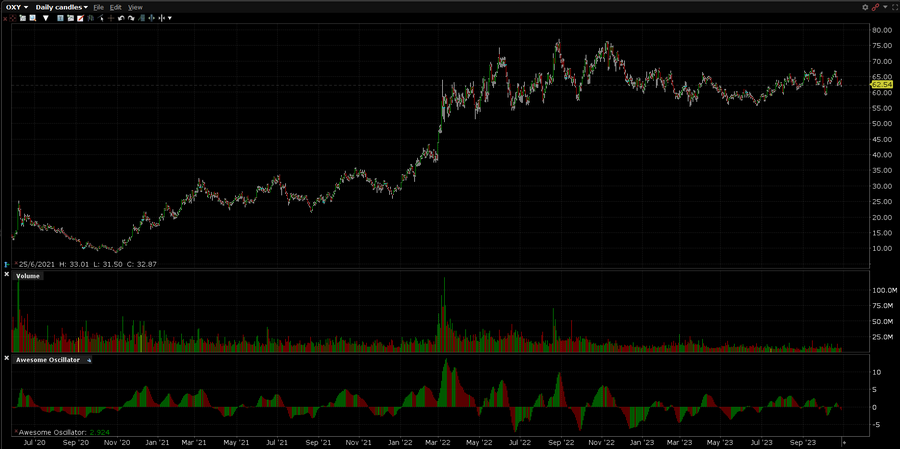 Transaction details
The transaction took place on October 25, 2023, with Buffett purchasing shares at a price of $62.83 each. This brings his total stake in Occidental Petroleum Corp to 228,051,027 shares, representing 4.11% of his portfolio and 25.78% of the company's shares.
Review of Occidental Petroleum Corp.
Occidental Petroleum Corp is an independent exploration and production company with operations in the United States, Latin America and the Middle East. At the end of 2022, the company reported net proved reserves of 3.8 billion barrels of oil equivalent. In 2022, its net production averaged 1,159 thousand barrels of oil equivalent per day, with a mix of 75% oil and natural gas and 25% natural gas. The company operates through four segments: chemicals, corporate and liquidation, midstream and marketing, and oil and gas. With a market capitalization of $55.97 billion, the company's shares are currently valued at $63.27. The company's PE ratio is 10.74, indicating that it is profitable. However, the stock is slightly overvalued, according to GuruFocus, with a GF Value of 49.66 and a GF Price-to-Value of 1.27.

Stock performance analysis
Since the deal, shares have risen 0.7%. Since its IPO in 1986, the stock is up 998.44%. The stock has posted a modest 3.64% year-to-date gain. The score is 69/100, indicating poor future performance potential. Its financial strength is ranked 5/10, and its profitability rating is 7/10. The company's growth rating is 5/10, indicating moderate growth potential.
Conclusion
In conclusion, Warren Buffett. The recent increase in his stake in Occidental Petroleum Corp is a significant move that reflects his confidence in the company's future prospects. Although the stock is slightly overvalued, its high profitability and growth potential make it an attractive investment.