Interactive Brokers - our broker
Investors will receive
19.4%
This year
More reliable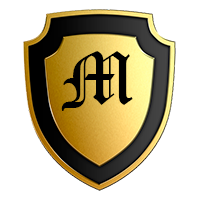 Than in the bank
Our traders have worked with more than 100 brokers for decades of their trading on stock exchanges and financial markets. The goal of our traders working with different brokers was to try all the conditions of these brokers in order to find the best broker for our clients.
We started working with brokerage company Interactive Brokers (IBKR) in 2007 and we do it today. We look at other brokers in the world in parallel, but no broker can offer better terms for our clients than  Interactive Brokers (IBKR) .
Only Interactive Brokers can serve Masters Trade's clients at a high level and provide a complete set of benefits for our clients that have been positively appreciated by our clients and made us the leaders in the industry.
The fair and transparent relationship  between Masters Trade and Interactive Brokers has helped our investors and traders benefit  from serving and trading the two companies.
Masters Trade opens accounts for all clients with our broker, Interactive Brokers. Our clients 'accounts are held by Interactive Brokers, which accepts and stores our clients' documents and money in their accounts.
Interactive Brokers the world's best broker
In addition to all its benefits for all our clients, as well as for investors , there are the benefits of Interactive Brokers LLC itself, which make it the best brokerage company in the world.
The equity capital of IBG LLC is more than $ 10.01 billion, which is $ 6.2 billion more than the regulatory requirements.
The market capitalization of the company is in excess of US $ 32 billion and is constantly growing. View information about Interactive Brokers at finviz.com, an independent source .
IBG LLC is owned by the public company Interactive Brokers Group, Inc. The founders of IBG are public figures who do not hold the majority of the shares in their hands, the management share is 21.8%, while the total number of shareholders with a smaller percentage of shares is 78.2%.
Interactive Brokers has over 1 million real customers worldwide to date. The number of clients is constantly growing.
Interactive Brokers has over $ 400 billion in customer and fundraising capital and is growing daily.
Interactive Brokers is a publicly traded company with full financial reporting and is listed on the NASDAQ stock exchange ticker IBKR.
Interactive Brokers Group and its subsidiaries conduct over 2,305,000 trades per day.
Full adjustment of customer accounts by associations of more than 10 countries and safety of the deposit . Clients are covered by a $ 30 million guarantee from a SIPC and London Lloyd securities account.
Brokerage companies and market makers are managed in separate industries. IBG strictly separates these two lines of business, and clients' assets are used to carry out the company's operations.
The online margin system allows you to continuously enforce limits for each account, as well as automatic liquidation of positions in the event that there is a violation of this limit for an individual account.
Any order is subject to automatic verification before the start of the auction.
IBG trades only bulletin-listed products that are subject to mandatory clearing house clearing procedures and are counted on a daily basis based on external closing prices published by exchanges other than foreign currencies.
The final indicators of accounts receivable and payable, as well as positions, are being coordinated with external sources on a daily basis.
The guarantee and guarantee of your success has been the successful work of IBKR over the past twenty-five years.
Interactive Brokers operates in more than 200 global markets through its brokerage, dealer and commercial activities.
Over 55 years of successful trading experience.
IBG has been an innovative company and a technology leader since the introduction of the first PDA in 1983.
Interactive Brokers LLC is rated highly stable by Standard & Poor's and is rated 'A- / A-2.
Interactive Brokers Group structure
Interactive Brokers is headquartered in Greenwich, Connecticut and has 2,400+ employees in the United States, Switzerland, Canada, Hong Kong, United Kingdom, Australia, Hungary, Russia, Japan, India, China, Luxembourg, Singapore, Ireland and Estonia. IBKR is supervised by the SEC, FINRA, NYSE, FCA and other regulatory bodies around the world.
History of the IBKR Group
1977

Thomas Peterffy, CEO of Interactive Brokers Group, buys and becomes a member of the American Stock Exchange (AMEX), trading options as a private market maker.

1978

TP & Co. established to expand its trading activities to several members under sign 549. The firm is the first to start printing electronically generated current market value tables daily.

1979

TP & Co. expands to four employees, three of whom are AMEX members.

1980

It is planned to restructure the processes and determine price deviations for several securities simultaneously.

1981

Steps are being taken to build and test a system that identifies potential delta neutral trading pairs. The main challenge is to find a way to electronically read option prices as they are placed.

1982

Timber Hill Inc. is founded. The company initially trades stock options on AMEX, clearing through Spear, Leeds & Kellogg. Traders receive instructions over the phone to determine pairs and prices.

1983

Timber Hill builds the first laptop computers for trading. Their ability to track positions and continually revalue options quickly gives Timber Hill traders an edge over competitors on the exchange that continue to use fair value tables updated once or twice a day.
Timber Hill begins trading on the Philadelphia Stock Exchange (PSE).
Timber Hill expands to 12 employees.

1984

Timber Hill begins work on a computerized system for trading index futures and options.
Timber Hill becomes a member of the Option Clearing Corporation (OCC).

1985

In February, Timber Hill launches an innovative online system that will usher in a new era of computer trading. The system allows Timber Hill to centrally manage the pricing and risk management of equity derivatives portfolios traded throughout the country.
We place computer screens in key areas of the exchange department. They are connected to our systems in an office building. These screens display the bid and ask prices of the various traded products to our traders, color-coded for easy interpretation. Screens are touch-sensitive, i.e. allow you to enter information about completed transactions.
Timber Hill becomes a member of the New York Futures Exchange (NYFE).
Timber Hill begins trading on the Chicago Mercantile Exchange (CME), the Chicago Options Exchange (CBOE) and the Chicago Board of Trade (CBT).

1986

Timber Hill becomes a member of the Pacific Stock Exchange (PSE) and the Options Division of the New York Stock Exchange (NYSE).
The trading system is reprogrammed to run on SUN platforms, which dramatically improves its performance.
Thanks to the new system, the return on capital of the firm's traders is 430% per year.

1987

Timber Hill begins self-clearing of shares, becomes a member of the National Securities Clearing Corporation (NSCC) and Depository Trust Company (DTC).
The stock market crash is the impetus for the introduction of adjacent margin between clearing houses, which Timber Hill has become a major proponent of as Thomas Peterffy sits on the board of directors of the Option Clearing Corporation (OCC). (Adjacent margins are introduced in a few years).
Timber Hill expands to 67 employees, most of whom are in the exchange department and trade on screens with constantly updated color charts.
Timber Hill is introducing a fully automated trading system where computers transact directly with a central NASDAQ platform without human intervention (except for NASDAQ traders and brokers). The first automated trader on Wall Street. When the NASDAQ prescribes the use of a keyboard, Timber Hill creates a computer-controlled mechanical system that presses keys.

1989

Timber Hill becomes a clearing member of the CME.

1990

The first electronic options market opens in Germany.
Timber Hill agrees to create a continuous options market in exchange for the ability to electronically communicate with the exchange. Timber Hill connects its automated market maker system, but the exchange prefers to send trade confirmations to the screen instead of digital processing.
Timber Hill needs to develop a photographic lens and optical transaction recognition system.
Timber Hill Deutschland GmbH is registered in Germany, shortly thereafter, derivatives trading begins on the Deutsche Terminborse (DTB), now known as Eurex. This is the first application of the Timber Hill trading system to run on a fully automated exchange.
Timber Hill becomes one of the leading market makers on DTB, accounting for over 10% of all trades.

1992

Timber Hill is expanding trading in Europe through cooperation with another fully automated exchange, the Swiss Financial Futures and Options Exchange (SOFFEX).
Timber Hill expands to 142 employees.

1993

Timber Hill Europe AG is registered in Switzerland and changes the Group in trade to SOFFEX.
Timber Hill trading floor traders in the US are starting to use laptop computers on the exchange, using radio communications to connect to the firm's central pricing system. Laptop computers allow traders to create electronic tickets.
CME authorizes the company to be represented on the trading floor by traders using laptop computers that are connected to each other by radio communication, which provides an incentive for the development of the brokerage business. Our clients get the opportunity to INTERACT with the world thanks to the trading floor and our traders.
Interactive Brokers Inc. (now known as IB LLC) is incorporated as a US broker-dealer, making Timber Hill's broad intercontinental trading network and execution services available to clients.

1994

Timber Hill Europe begins trading on the European Option Exchange (EOE) in the Netherlands, the OM Electronic Exchange in Sweden, and the London International Financial Futures Exchange (LIFFE) in England.
Timber Hill Deutschland becomes a member of the Belgium Futures and Options Exchange (BFOE).
IB LLC becomes a NYSE member and begins executing stock trades through SuperDot, an electronic order routing system.
IB LLC is regularly recognized as one of the top ten software traders on the NYSE.
Timber Hill UK Limited is incorporated. Timber Hill UK will soon replace Timber Hill with LIFFE trading.
Timber Hill Hong Kong Limited is incorporated.
The Timber Hill Group LLC is established as the holding company for all operating Timber Hill firms.

1995

Timber Hill France SA is registered and begins supporting two-way quotations on the Paris stock options market as well as on the Marché à Terme International de France futures exchange.
Timber Hill Hong Kong begins supporting two-way quotes on the Hong Kong Futures Exchange (HKFE).
Timber Hill Europe is expanding its trading activities in the Italian Mercato Italiano Futures and Spanish Meff Renta Variable markets.
IB LLC is creating a client platform that provides professional clients with access to exchanges around the world.
IB LLC executes its first trades for public clients.

1996

Timber Hill doubles the number of underlying assets available for trading (over 800).
Timber Hill Securities Hong Kong Limited is registered and begins trading on the Hong Kong Stock Exchange (SEHK).
Timber Hill obtains permission to display large screens displaying the firm's options quotes on the CBOE exchange, in exchange for pledging to provide a minimum guaranteed liquidity.

1997

The Hong Kong Futures Exchange introduces index futures in the electronic market. Timber Hill Hong Kong is the only market maker involved.
Timber Hill Australia Pty Limited is registered in Australia.
Timber Hill Europe begins trading in Norway and becomes a member of the Australian Derivatives Exchange (ADE).
Backed by Timber Hill, the S&P 500 E-Mini Futures becomes the most successful futures contract of all time and the first US electronic market.
The Timber Hill Group's bids and offers reach 60,000 items.
Timber Hill owns just under 5% (15,000 transactions) of the daily trading volume of available derivatives worldwide. Timber Hill expands to 284 employees.

1998

IBKR begins executing online transactions for retail clients directly connected to Globex to trade S&P futures.
Timber Hill Canada Company is established.

1999

IBKR provides "smart routing" capability for a range of listed securities options.
IBKR begins executing client-side online derivatives transactions in securities and equities through the IB system.
IBKR becomes the first Hong Kong firm to offer direct access to brokerage services on the HKFE exchange.

2000

The Timber Hill / IB network averages more than six percent of stock exchange options and futures transactions daily.
The client base of IB LLC is growing by almost 500% over the year.
Timber Hill becomes the "Leading Market Maker" on the ISE (International Securities Exchange), the first fully electronic options exchange in the United States. Timber Hill guarantees an uninterrupted supply of electronic liquidity and reaches 50% of the trading volume on the exchange. The electronic exchange, which everyone predicted to fail in the United States, is enjoying incredible success.
Interactive Brokers (UK) Limited is incorporated.

2001

Timber Hill Group LLC changes its name to Interactive Brokers Group LLC.
The total volume of electronic brokerage and market-maker activities of the company now exceeds 200,000 transactions per day.

2002

Interactive Brokers, Montreal (MX) and Boston (BSE) stock exchanges announce their partnership to create the Boston Options Exchange (BOX).
Timber Hill begins supporting bi-directional quotes in Japan.
Interactive Brokers provides customers with integrated investment management accounts, allowing customers to trade stocks, options, futures and ETFs worldwide from a single account.
Interactive Brokers provides financial advisors with the ability to open separately managed accounts to manage multiple clients' funds.
Introduced an Application Programming Interface (API) that enables customers and third-party developers to integrate directly with the IBKR trading system.
MobileTrader is launched, allowing IBKR clients to trade from anywhere in the world.
Timber Hill becomes the leading market maker for the newly introduced US Single Stock Futures.

2003

Interactive Brokers Group companies execute about 12% of trades in index and stock options worldwide.
Interactive Brokers expands its range of execution and clearing services to include: stocks, index options, options on securities and futures in Canada; index options and futures in Italy; options on German securities; index options and Japanese futures; Danish index options and futures; options on UK securities; and Belgian index options and futures.

2004

Interactive Brokers introduces direct bond trading, institutional FOREX, Singapore futures, German warrants, French and Danish stocks and options, CBOE futures, and Frankfurt / Stuttgart trading. Our Intermarket Spread Router searches for the best price separately for each leg of the spread order. Our updated account management system now includes a new version of Trader Workstation, live chats, scanners, fundamentals, BookTrader, OptionTrader and distribution for advisor accounts.

2005

Barron's awards IBKR # 1 software broker and # 1 for lowest transaction prices.
Institutional Investor names IBG the 16th largest securities firm.
Interactive Brokers Group companies execute more than 16% of all options trades worldwide in the markets where they are actively traded.
The IDEALPRO application has been released, giving traders access to a single table of forex quotes from several bank dealers.

2006

The IB Option Summary is launched to draw investors' attention to unusual trading centers of interest and changing levels of uncertainty in the options markets.
The Interactive Brokers Group purchases the assets of OneChicago, ISE Stock Exchange and CBOE Stock Exchange to drive further trade innovation to the industry.
Interactive Brokers breaks through by becoming the first broker to offer cent options.

2007

May 3 Interactive Brokers Group, Inc. sells 40,000,000 shares through a public offering at $ 30.01 per share. This number represents approximately a 10% stake in Interactive Brokers Group LLC. For the next seven years, LLC members have the right to sell an additional 12.5% ​​stake each year. Check out the chart at the bottom of the page for an overview of our new shareholder structure.
A new Portfolio Margin platform is being released, allowing clients to trade multiple asset classes for safer leverage.
Exchange for physical is started. commodities (EFP) and becomes a financial alternative (with a market-set AAA rating) for arbitrary brokerage rates.
The Transaction Auditing Group, a third-party analytic auditing firm, found that Interactive Brokers' client options order prices improved 14.85% of the time, up from the industry rate of 0.57%.

2008

IB releases SM Risk Navigator, a  real-time market risk management platform that provides organized risk data across a range of asset classes.
Interactive Brokers' products now also include: Mexico stocks / options / futures, Spain stocks, Treasury bonds / bills / receipts, and no-load US mutual funds.
A whole set of trading algorithms has been added to Trader Workstation, incl. A first-of-its-kind Accumulate / Distribute algorithm that allows traders to capitalize on a temporary lack of liquidity.

2009

For the fifth year in a row, Barron's Magazine has named Interactive Brokers "Least Cost-Effective Marketplace for Investors" and Least Cost-Effective Broker.
The free iTWS trading app for iPhone TM is released , offering options for non-IB users as well (live forex quotes, email price alerts, lagged market data, charts and scanners).
Interactive Brokers releases Portfolio Analyst, an online tool that allows investors to measure and measure their portfolio performance against over 80 popular benchmarks.
Interactive Brokers begins providing electronic access to the AQS® marketplace on TWS, the first automated, centrally cleared electronic marketplace for equity borrowing and lending.
Interactive Brokers supports trading on over 80 different platforms, including the National Indian Stock Exchange (NSE), available to both Indian residents and non-residents (NRIs).

2010

Introduced enhanced support for bond trading in Trader Workstation, including a more powerful US corporate bond scanner and the ability to trade municipal bonds.
Standard and Poor's assigns IB LLC a separate 'A- / A-2' rating with a stable outlook based on the company's strong financial profile.
TAG statistics for 2010 show that IBKR continues to lead the industry in improving US stock and options prices.
Interactive Brokers pays out a special cash dividend ($ 1.79 per share) totaling approximately $ 1 billion before taxes, with the company's consolidated capital continuing to exceed $ 4 billion.

2011

IBIS, Hedge Fund Investment Program and Equity Return Program, and mobileTWS for iPad launched.
Interactive Brokers becomes America's largest online broker according to the Daily Average Revenue Trades.

2012

Interactive Brokers pays out a special cash dividend ($ 1.00 per share) totaling approximately $ 409 million before taxes, with the company's consolidated capital continuing to exceed $ 4 billion.
IBKR introduces Private Asset Manager and Investment Manager accounts and opens a fully electronic investment manager exchange.
The TWS Mosaic trading interface and the Tax Optimizer app for profit / loss management are launched.
IBKR is ranked # 1 in  Barron's Annual Best Online Brokers Review  , rated 4.5 out of five stars and  Best Online Broker .

2013

Thanks to IBKR's hedge fund investment program, 60% of funds find at least one investor. For 2013, these funds report an average return of 20%. *
IBKR is releasing an options trading tool in the TWS  Probability Lab  , an innovative and practical approach to options without complicated math.
IBKR is integrating the IB FYI Automated Portfolio Alerting System into TWS  to notify users of stocks available for borrowing and eligible options to exercise.
IBKR launches  Traders' Insight  , an analytics blog for traders and investors from global market participants.
For the second year in a row,  Barron's  awards IBKR # 1 in its annual Best Online Brokers survey  , as well as the title of "Best Online Broker".

2014

IBKR begins publishing Simple Monthly Execution Cost statistics, which compare the company's execution prices to the daily VWAP cost for all client executions, and invites the SEC to require all broker-dealers conducting client affairs to include these simple statistics in addition to those prescribed by Rule 606 routing reports.
IBKR is introducing a Transaction Value Analysis (TCA) tool designed to evaluate the performance of execution prices and optimize strategies.
For the third year in a row,  Barron's  awards IBKR the first place in the annual Best Online Brokers survey  , as well as the title of "Best Online Broker".
IBKR becomes a listed member of the innovative Shanghai-Hong Kong Stock Connect program, which allows Hong Kong and foreign clients to trade a range of securities on the Shanghai Stock Exchange (SSE).

2015

IBKR launches Investor Marketplace, an online service where traders, consultants, fund managers, analysts, technology providers, business development professionals and administrators can network and collaborate.
IBKR introduces additional services for consultants: CRM - Customer Relationship Management, an integrated customer relationship management tool - and the RIA Control Department, an important resource for the aspiring professional looking to register his own consulting firm.
For the fourth year in a row,  Barron's  awards IBKR # 1 in its annual Best Online Brokers survey  , as well as the title of "Best Online Broker".
IBKR acquires Boston-based Covestor, an electronic asset management company with an online marketplace for investors.
IBKR is releasing a new Portfolio Builder trading tool for TWS that allows traders to create, test and adjust investment strategies based on accurate analytical and fundamental data.

2016

IBKR introduces Greenwich Advisor Compliance Services Corp., a new resource to help experienced investors and traders start their own consulting firm and meet all registration and regulatory requirements.
IBKR launches IBot, a text-based trading interface that recognizes text commands written in plain English and quickly displays information or takes the requested action, allowing you to execute all key TWS trades in one place.
IBKR becomes a listed member of the innovative Shenzhen-Hong Kong Stock Connect program, which allows clients around the world to trade specific securities on the Shenzhen Stock Exchange (SSE).

2017

IBKR introduces the Interactive Brokers Mastercard debit card, which allows you to spend and borrow funds using your Interactive Brokers account.
IBKR becomes one of the first brokers to give clients access to Bitcoin futures trading on the Cboe Futures Exchange (CFE) and CME.
IBKR is providing institutional clients with a new "Order Management System" (OMS) at an incredibly low cost of $ 100 per seat per month.

2018

IBKR is once again named the Best Online Broker by Barron's.
The "Client Portal" was created. The Customer Portal is a simple web-based system that offers one-stop access to the transactions, control and tracking of IBKR accounts.
IBKR begins supporting online bill payment and direct deposit for the United States. Customers can make electronic or check payments to virtually any company or individual in the United States, and direct deposit allows you to automatically deposit funds from third parties.
IBKR opens a corporate bond trading division to expand European and American operations with insufficient e-liquidity.

2019

Milan Galik replaces founder Thomas Peterffy as CEO of Interactive Brokers Group. Peterffy remains chairman of the board of directors.
IBKR is once again named Best Online Broker by Barron's in 2019.
Interactive Brokers launches IBKR Lite, a new service for commission-free trades in US stocks and ETFs.
IBKR adds access to the Tel Aviv (TASE) and Moscow (MOEX) exchanges.
Interactive Brokers expands the selection of more expensive stocks and simplifies portfolio diversification by introducing fractional stock trading and Cash Volume stock orders.

2020

Interactive Brokers has over a million customer accounts.
Continuing its global expansion, IBKR opens offices in Singapore, Ireland and Hungary.
The Bond Market is launched to provide investors with the best price for a wide range of fixed income products.
The Mutual Fund Marketplace opens, offering more than 37,000 mutual funds, including over 34,000 no-load funds, from over 380 families.
Introduces the Influence and Values ​​tool for clients who are interested in benchmarking their investments against certain moral principles.
IBKR is donating $ 5 million to fight the coronavirus (Covid-19) and aid victims in the United States.