Investors will receive
19.4%
This year
More reliable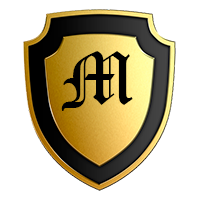 Than in the bank
Masters Trade never discloses information about partners, customers, users who work with the company or are registered on the company's Internet portals, as well as their email addresses and other personal data about customers. The most important value and priority in the course of our company is the protection of personal and financial information.
Personal information of clients
In the course of registration by clients and filling out an online application for opening an account, our company requests personal data. This information is used solely for business purposes. Basically, this information is needed so that we can cooperate more productively, as well as make an assessment of financial needs, process requests and transactions faster and more correctly, notify customers on time about new products and services of the company, as well as provide technical support around the clock.
Personal information is:
Data provided by the client in the online form when opening an account or other questionnaires (Surname, name, patronymic, address of residence, date of birth).
Information about all executed transactions, trade orders, positions, as well as information that relates to cooperation and communication with our company, for example: data on trading activities, balance, customer requests and the company's responses to them.
Information that confirms your identity or residential address, such as: driver's license number, passport details, statement of address confirmation, as well as other information that can verify the identity of the client.
Data protection and security
Masters Trade uses its innovative Secure Socket Layer (SSL) technology in its work with investors and traders, which prevents fraudsters from stealing personal information transmitted over the network. This technology allows you to protect personal information at the stage of transferring it from the client to our company. We closely follow developments in the field of technological and cyber security and use only the best programs and the latest developments. Among other security tools, we use authentication tools (identification numbers, pin, passwords), firewalls.
Security tools also include access controls to prevent unauthorized access to customer accounts and block unauthorized transmission of information.
Use of Cookies
Our company uses cookies on the website. This type of file contains a small text with information about an investor or trader, which is stored on the user's computer. Cookies are used by our company to recognize the client in order to greet and identify him. The company's system matches the information stored in the cookie with the information that the client enters while on the company's website.
Our company uses the following types of cookies:
Persistent cookies. They remain on the user's computer for a long time. Persistent cookies are used to collect information by the company, create statistical reports, identify and track customers, provide targeted services, the list of which will correspond to the location and interests of users, as well as to improve the level of services provided on the website of our company.
Transient cookies. Session identifier cookies. The session does not expire when the user closes the browser.
Refusal to provide personal information
Each our investor or trader has every right to refuse to provide information about himself, but in this case, Masters Trade does not guarantee the opening of an account and the provision of any services. Our company, together with the best specialists in innovative technology, does everything possible to protect the client's personal information from intruders and fraudsters or from other companies and organizations. The collection of information occurs only in order to identify and confirm the identity, as well as to keep the cooperation of the client with Masters Trade at the best possible level in order to obtain the maximum benefit for the client!