Best in investing funds
The main 3 rules in the work of our company, which were positively assessed by our clients and made us leaders in the investment industry:
Investor capital gain. Our company is interested in the profitability of investors, whose money we manage, because we earn only when the investor earns, because we receive our percentage of the investor's total profit.
Control of risks and safety of money. The investor must be sure of the complete safety of his funds, have guarantees of the safety of money and insurance coverage.
Honesty and openness. We value our reputation and authority, therefore we always treat our dear customers with honesty and respect.
Investors will receive
19.4%
This year
More reliable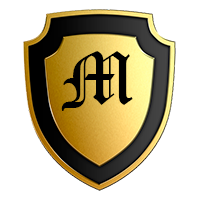 Than in the bank
Profit
For a long time, our traders, managing the accounts of our investors, show a steady profit, in total more than 20% per annum of the deposit amount. We know how to make a profit in the financial markets.
Safety
More reliable than a bank. Complete safety of investors' funds in their brokerage accounts. Insurance of clients' money against bankruptcy of the broker and government regulation of investor accounts.
Profitability
The minimum payment to traders of our company for managing investors' accounts. We receive payment for our work only from the investors' profit. We are interested in the profitability of customer accounts.
Account control
At any time, an investor can log into his brokerage account using his Personal Account (Account Management, which can only be accessed by an investor), a trading terminal, a web platform or a mobile application and view the balance and reports on his account.
Money transfers
Fast and convenient withdrawal of money from a brokerage account to a bank account. The procedure for the movement of money takes 1 banking day. The withdrawal of money is carried out automatically and without human intervention. There are no restrictions on the amount of transfers.
Withdrawal
An investor, if he is not satisfied with the profitability and our work, at any time can easily leave our fund and refuse to work with our company, informing us in advance about the liquidation of his portfolio. There is no such option in other companies.
Support
24/7 professional investor support in many languages. Each of our investors knows their personal manager and has contacts with him. An investor can contact his trader and can get answers to questions of interest.
Risks
Control of previously agreed risks on investor accounts. Your managing trader cannot go beyond the previously agreed-upon risks, strictly observing risk management using the tools built into the platform.
Markets
Direct and global access to stock exchanges in more than 50 countries of the world and on more than 200 world stock exchanges ensures that the client's money is invested in the most relevant instruments and profitable areas.
Managers
Our company employs only experienced managing traders. Each of our traders is a professional and has many years of successful experience in managing investors' money.
Technologies
Using our advanced trading technologies, our company is a leader in the money management industry, showing stable and profitable results for our clients.
Confidentiality
Account
Each investor has a personal brokerage account with a licensed and reliable broker. Only the investor himself has access to the account and no one else.
Strategies
Our own investment strategies and trading systems help us not only to make money, but also to avoid losses due to volatility and force majeure on exchanges and markets.
Company
Thanks to our satisfied clients and our profitable trading on exchanges and markets, our company has received a high rating and recognition in the investment and trading industry.
And many more benefits ...