Investors will receive
19.4%
This year
More reliable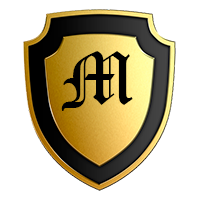 Than in the bank
Investing with Masters Trade is placing the investor's capital on the broker's account and transferring it to the trust management of our company in order to generate profit for the investor from our trading on stock exchanges and financial markets.
Trust management is the provision of capital by an investor for making transactions by traders of our company on the investor's account.
---
Why do investors choose us?
Working for a long time on the accounts of investors, we have realized all the desires of investors and removed all worries. Our company is interested in the profitability of investors, since we earn only when the investor earns and the only remuneration for our work is the previously agreed percentage of the investor's net profit.
We provided our investor with maximum comfort and made our relationship transparent. Thanks to our strengths and continuous innovation, in which our company provides new opportunities for the investor, we have become leaders in the investment industry.
Why are we the best at investing?
Stable profit
Our managing traders show steady, stable profit on average over 20% per annum in US dollars over a long period of time.
No manipulation
The investor has a full range of possibilities in his account. Our company can only manage funds, but there is no access to other operations, since we do not want to have access to the full functions of the investor in order to remove the suspicion in investors of illegal manipulation of the investor's money on our part.
Risk control
We speak openly about the possible risks for an investor when investing in the financial markets and by our working methods we reduce the investor's risks.
Money transfer
The withdrawal of money from the investor's account to his bank account occurs instantly and is sent by transfer within 5 minutes.
Money control
An investor can log in from any gadget and anywhere and view the trade on his account or trade reports online.
No hidden fees
No hidden fees. Lack of hidden fees for the investor, such as fees for joining funds or fees for exiting the fund, etc. The investor only pays the agreed interest on the net profit.
Take all the money
The investor can withdraw all his money from his account at any time without losing profit and interest.
Financial secrecy
Our company adheres to a privacy policy and never discloses any information about its investors to anyone.
Asset quality
With direct access to more than 200 global exchanges, we ensure that investors' accounts contain real exchange assets that are taken directly from the exchange.
Always in touch
Each investor has the contact details of the managing trader and at any time can contact him and ask him a question about his investment account.