Trading platforms
Our trading platform is a multifunctional trading station that meets the level of market makers and has no analogues in the world in terms of functionality. The platform has been developed by professional traders so that each of our traders receives a full range of information and makes the right trading decision when concluding a deal on the stock exchange or financial market.
The Trader Workstation (TWS) trading platform contains a wealth of information for fundamental and technical analysis. Constantly updated streaming data along with innovative trading tools will help the trader implement a trading strategy and profit from trading on the exchange.
One account for all platforms and all exchanges. Each trader can enter the desired trading platform with his username and password and trade on the desired exchange or financial market. For the convenience of our clients, one trader account applies to all of our resources.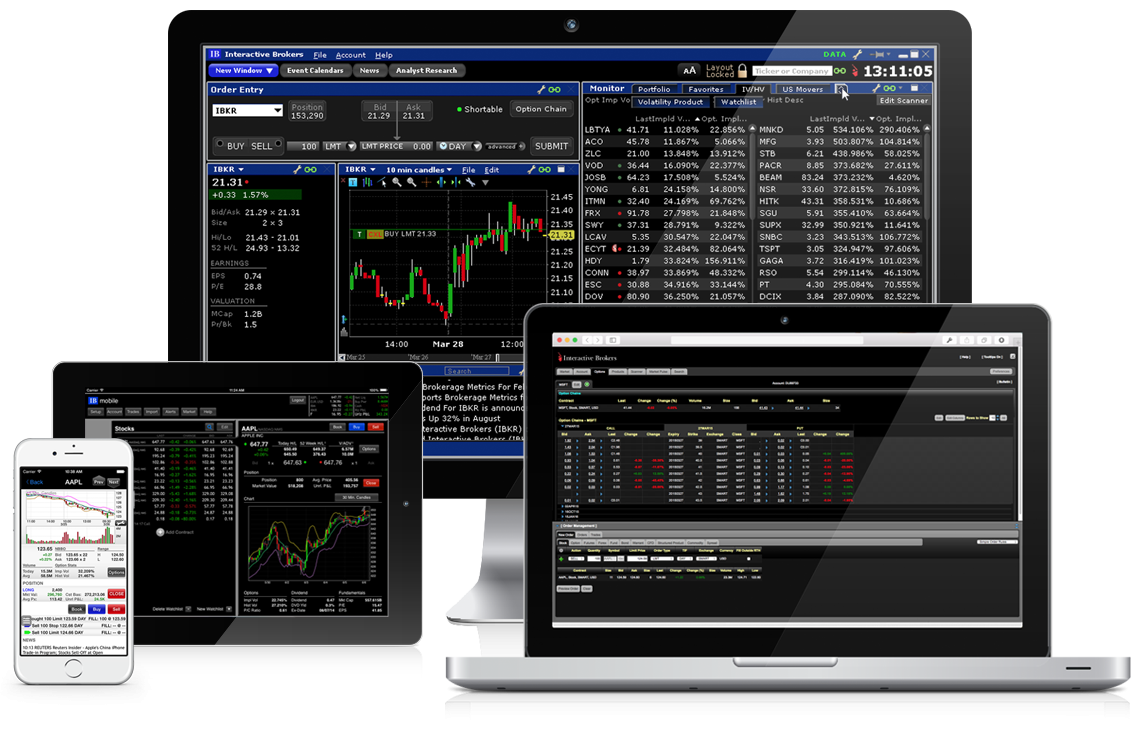 The best trading terminals for profitable trading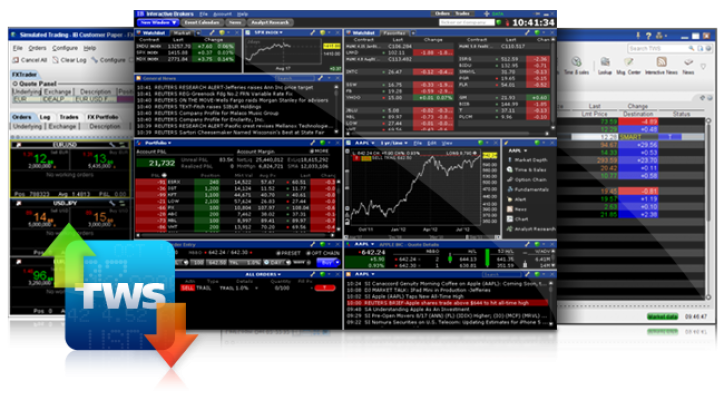 Trader Workstation
Trader Workstation is a unique, comprehensive and efficient working tool for trading that allows you to effectively use all the necessary tools in the trading process and place windows on an individual basis. Optimize trading speed and efficiency with our Trader Workstation (TWS) terminal that matches the market maker's level. Trade stocks, options, futures, forex, bonds and other exchange-traded contracts in over 200 markets around the world from one brokerage account.
WebTrader
A simple and intuitive interface allows you to quickly access market data and transfer orders from an account when using TWS is not possible. WebTrader is a great alternative for users behind a firewall. The program runs and runs over the Internet, so you can log into the account and trade from any computer with Internet access. The program has a simple HTML-based interface, and allows you to create and manage orders without having to download the program itself.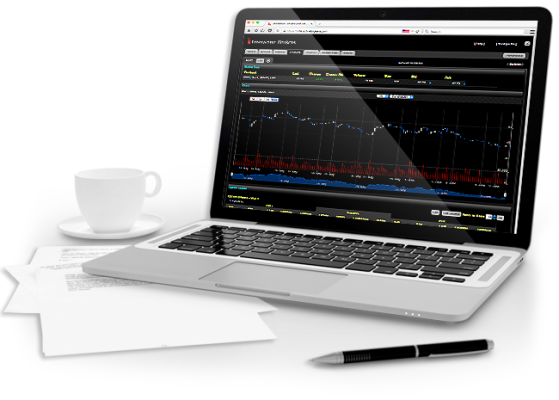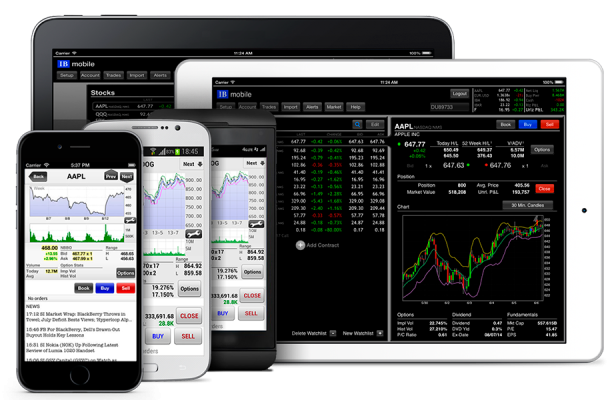 Mobile TWS
The mobile platform for your gadgets gives you access to your account anywhere in the world. The mobile application allows our clients to access their brokerage account from anywhere. Monitoring and control of a brokerage account, tracking quotes, analyzing the market using charts and technical indicators, concluding deals and viewing the history of trading operations.
Eliminate the hassle of carrying a separate security device and log in directly from the mobile app. Use your fingerprint or Face ID to log into your brokerage account.
Trading instruments
All trading tools are included in the trading platform and are fully integrated into the Trader Workstation (TWS).
Our advanced trading tools are designed to enhance the trader's trading efficiency and enable you to get the most out of your trading on exchanges and financial markets.
Different traders have different trading needs for their strategy. With such a wide range of trading tools, a trader can implement any of his trading strategies.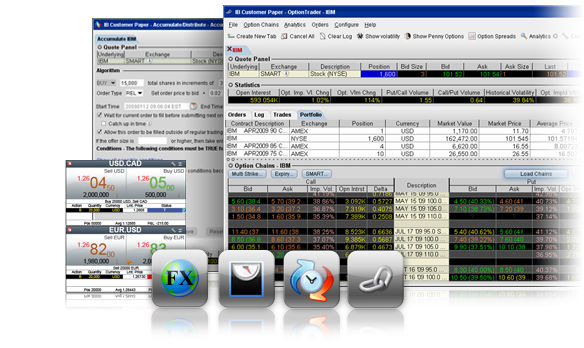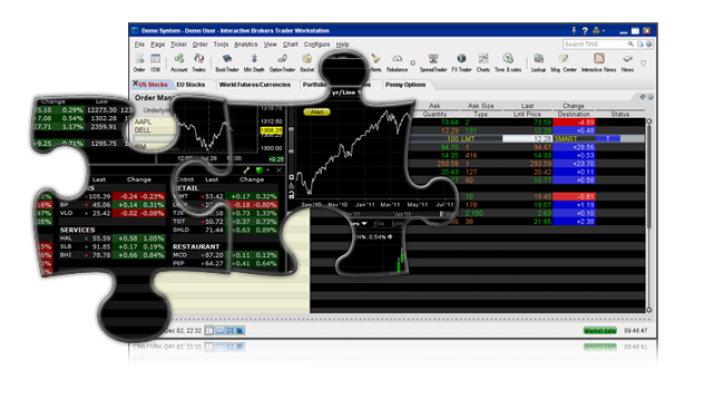 Analytics for a trader
The Interactive Analytics System is a news, analytics and fundamental addition to the Trader Workstation (TWS) platform.
TWS users will see selected feature windows seamlessly integrated into the installed system, which will combine research tools with market data, order entry, trade management and account activity monitoring, all in one customizable workspace.
Trading technology
Advanced trading technology benefits our traders. Continuous innovation and the addition of new features and capabilities for the trader make us leaders in the trading industry.
Our trading platforms were developed by a professional trader and have a number of advantages.
The optimization of trading speed and the excellent interface of our Trader Workstation terminal allows you to choose the work area that best suits your trading needs.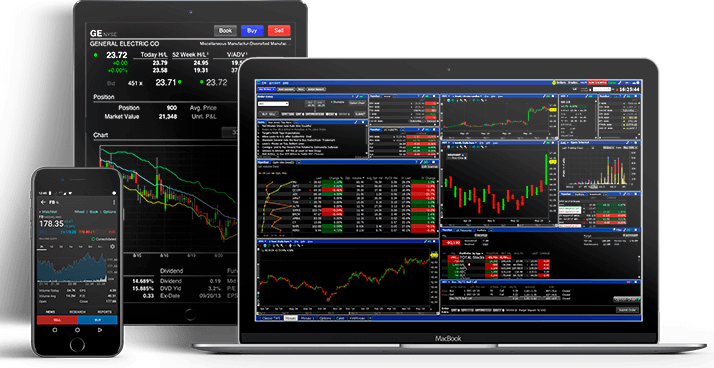 Demo account
Try our trading trading platform without the risk of losing funds.
Trader Workstation (TWS) is a fully featured order management and trading application. The demo version is analogous to the full version of the platform both in terms of content and functionality, and in structure. The difference is that in the demo version the quotes are displayed with a delay and orders are not executed in real trading mode.