Mobile TWS
Trade and account control using mobile devices
The mobile platform for your gadgets gives you access to your account anywhere in the world. The mobile application allows our clients to access their brokerage account from anywhere. Monitoring and control of a brokerage account, tracking quotes, analyzing the market using charts and technical indicators, concluding deals and viewing the history of trading operations.
With Mobile TWS, you can
Track streaming quotes and charts in real time.
Trade stocks, options, futures, options futures and forex on over 200 exchanges.
Receive market news and quotes for your subscription.
Use SmartRouting technology that will offer the best prices and redirect all or part of the orders to achieve better execution.
Full access to trading reports, portfolio and trading account information.
Account protection with physical devices.
24/7 customer support.
Set sound communities that will be notified by email when prices reach your level.
Call and reconnect to mobileTWS after 10 minutes without re-entering.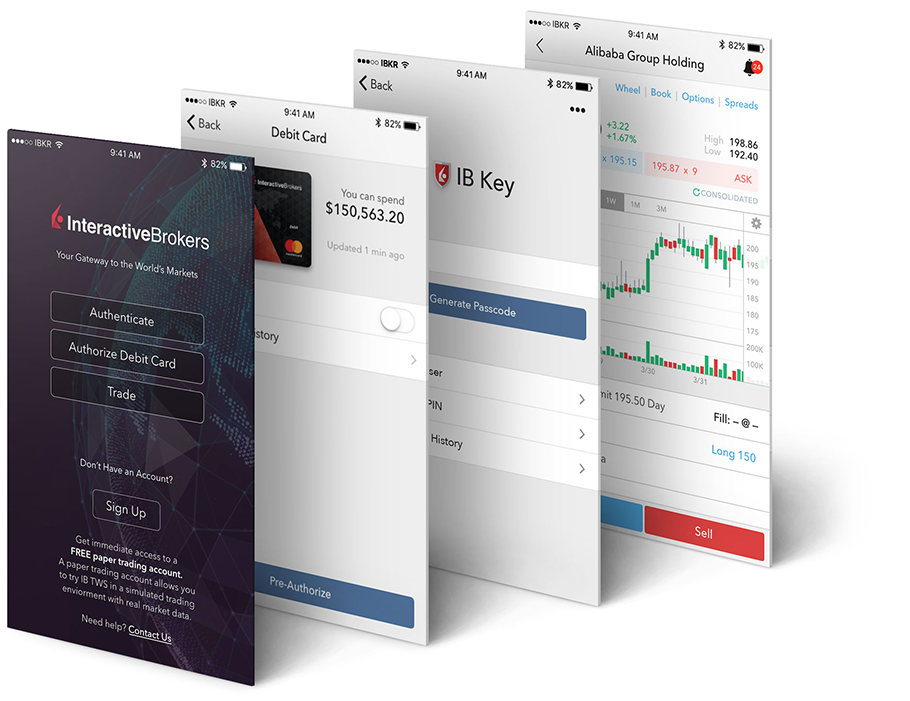 Account protection using the IB Key mobile application
Securing an account with the IB Key mobile app guarantees more security for a customer's account than just using a username and password.
Two-factor client authentication and secure login to a brokerage account using the IB Key mobile app.
The use of IB Key provides our customers with security when logging into all devices available to our customers:
Client Portal (Account Management)
Trader Workstation (TWS)
WebTrader
Mobile TWS
Fast and convenient
Eliminate the hassle of carrying a separate security device and log in directly from the mobile app. Use your fingerprint or Face ID to log into your brokerage account.