Manipulations of Freedom Finance under the supervision of US government agencies
KEY POINTS
Kazakhstan-based Freedom Holding is helping Russian oligarchs to circumvent sanctions and launder money, according to a Hindenburg Research report.
The $4.6 billion online brokerage company has an offshore company in Belize that Hindenburg claims is being used for money laundering.
Freedom's shares sold off slightly on Tuesday but have risen sharply in recent years.
Failure to file quarterly and annual returns with the NASDAQ.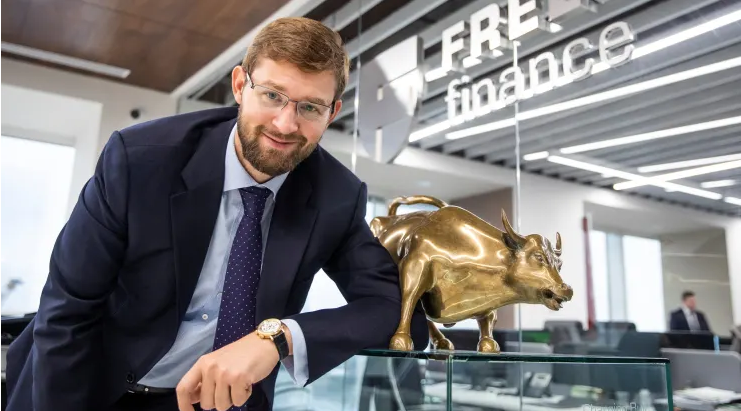 Hindenburg Research, a well-known short seller, is actively selling shares of Freedom Holding Corp. (Nasdaq: FRHC), a $4.6 billion online brokerage business based in Kazakhstan.
freedom holding corp. was founded in Moscow in 2008 and then moved to Kazakhstan and listed on Nasdaq in 2019. Since Russia's invasion of Ukraine early last year, U.S. sanctions have severely severed ties between U.S. and Russian banks and companies. Freedom sold its Russian business.
But according to a Hindenburg Research report on Tuesday, those ties remain close and the sale was a sham.
"We found that Freedom is still doing business in the Russian market and that the company openly disregards sanctions, as well as anti-money laundering (AML) and know-your-customer (KYC) rules," wrote Hindenburg Research.
Shares of Freedom Holding fell about 3.3% on Tuesday. The Hindenburg report came a day after Freedom warned that Nasdaq had given it a non-compliance notice due to its failure to file its quarterly earnings report for the period ending June 30.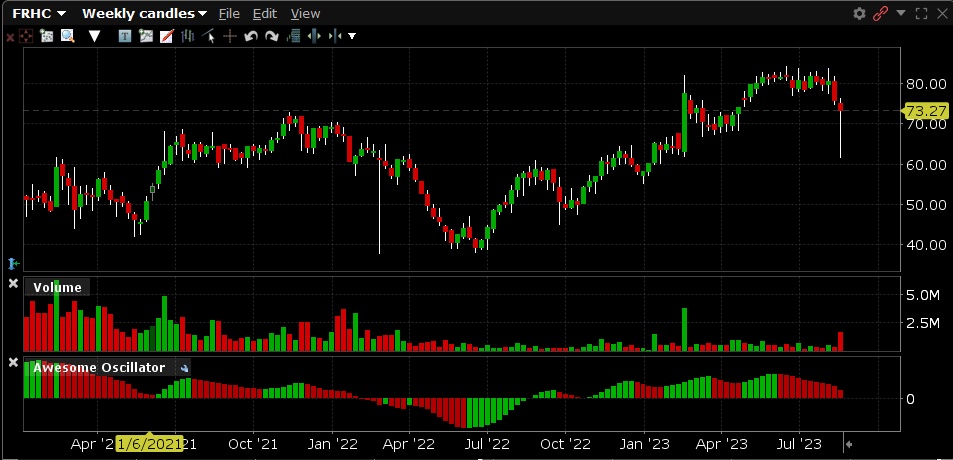 In Freedom Holding's latest annual report, the company said revenue for the year ended March 31 was $795.7 million, up more than 100% from two years earlier.
The growth of the company, according to Hindenburg Research, was based on sanctions evasion, including by the US Department of the Treasury's Office of Foreign Assets Control, or OFAC. Hindenburg Research emphasized that Freedom acknowledged to the Securities and Exchange Commission that it "provided brokerage services to certain individuals and entities subject to OFAC, European Union and United Kingdom sanctions."
Issues with Freedom Holding
The firm said it learned from interviews with several former employees that client money was flowing from Freedom's offices in Russia and Kazakhstan through a "Belizean entity privately owned by Freedom's CEO." U.S. Securities and Exchange Commission filings show that the entity represented 60% of Freedom's fees and commissions for the year ended March 31.
Freedom CEO Timur Turlov is one of the richest men in Kazakhstan, despite being sanctioned by Ukraine for his financial ties to Russia.
One former top manager told Hindenburg Research that money laundering is rampant in Russia. As for compliance standards, Hindenburg said a former employee described them as "literally nothing."
"Just bring your money. There is no source of income, no source of funds. No ZSK. Nothing, "the firm quotes a former employee. "The best part is that it violates almost every country's anti-money and terrorist financing laws. They could bring cash. I personally saw suitcases with $2.5 million that the client brought in cash."
The Belize branch of FFIN Belize was created just four months after the US imposed sanctions on Russia in 2014. These sanctions, triggered by Russia's invasion of Crimea, have created problems for Freedom's business, according to Hindenburg Research.
A 2014 Freedom SEC filing states that Belize's FFIN was designed to "provide easier access to the U.S. securities markets than a Russian or Kazakh company could provide."
A Freedom spokesperson based in the US told CNBC that Hindenburg Research's allegations are "baseless."
"Freedom Holding and its subsidiaries continue to provide all relevant information to regulators and investors, who can review our recently filed Form 10-K and ... audited financial statements on our website," a spokesperson said.
Freedom's stock has surged over the past few years, more than eightfold since the end of 2018, largely unchecked by global conflicts. The company reported a net income of $205.6 million in fiscal 2023, with about 79% coming from operations in Kazakhstan.
The day before there was a delay in submitting reports to the Nasdaq
ALMATY, Kazakhstan and NEW YORK, August 14, 2023 -- ( BUSINESS WIRE ) -- Freedom Holding Corp. (hereinafter referred to as the "Company") (Nasdaq: FRHC), a diversified multinational financial company, announced today that on August 11, 2023, the Company received a letter ("Letter of Non-Compliance") from the Nasdaq Stock Market Listing Qualification Department ("Nasdaq"), in stating that the Company was in non-compliance with Nasdaq Listing Rule 5250( c)(1) ("Nasdaq Listing Rule") as a result of the late filing of a quarterly return on Form 10-Q for the quarter ended June 30, 2023 ("10-Q for June 2023"), the Securities and Exchange Commission ("SEC").
The Non-Compliance Letter provides that, in accordance with Nasdaq rules, the Company now has 60 calendar days, or until October 10, 2023, to submit to Nasdaq a plan to regain Nasdaq listing compliance. If the Company's plan is accepted, Nasdaq may give the Company up to 180 days or February 5, 2024 for the Company to restore compliance. If Nasdaq does not accept the Company's plan, the Company will have the opportunity to appeal the decision to the Nasdaq Hearing Panel pursuant to Nasdaq Listing Rule 5815(a). The Non-Compliance Letter does not directly affect the listing of the Company's ordinary shares on the Nasdaq capital market.
The delay in filing the Company's annual return on Form 10-K for the financial year ended March 31, 2023, which was filed on August 3, 2023, resulted in a reduction in the time available to the Company to prepare the June 2023 report. Q. The company is hard at work to complete the necessary work for the June 2023 10-Q filing and expects to file the June 2023 10-Q with the SEC as soon as possible within the 60-day period to restore compliance with the Nasdaq Listing Rules.